Have you heard of the story of the three little bears – one was too hard, one was too soft and one was just right. Here is some vital information to find that mattress that is right for you. In my practice, I get the question at least once or twice a week – What's a good mattress?
To determine if you need a new mattress ask yourself:
Do I wake up with stiffness or soreness on a regular basis?
Do I get a better sleep when I am travelling and staying in a hotel?
Is your mattress 8 to 10 years old?
The average person spends one-third of their life in bed, but there is very little scientific research on mattresses. A 2003 Spanish study of people with lower back pain published in the Lancet revealed that medium firmness mattresses help back sufferers more than hard mattresses.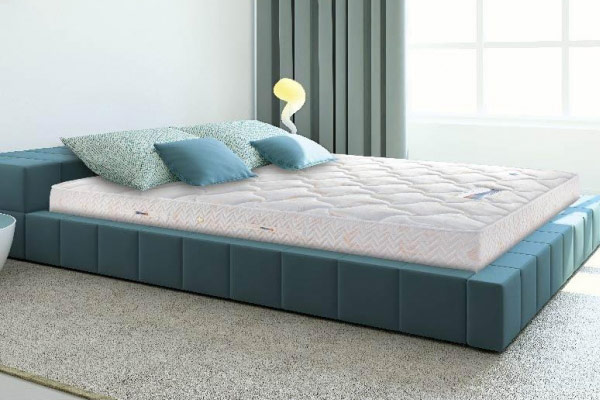 The three major companies involved with mattresses are Sealy, Serta, Simmonds and more recently Tempur-Pedic. Apparently, if you're trying to compare mattresses from one store to the next, it's impossible because manufacturers rename identical products for different stores. Experts say that ultimately construction and quality of materials is a more important consideration than brand. When assessing a mattress your spine should look the same when you're lying down as it does when you're standing up. Therefore, while lying on your side, your shoulders and hips should sink into the mattress, while your waist is supported.
How firm should a mattress be?
To determine this you have to look at the features offered by most manufactures…
Coil Counts and Wire Gauges:
Some mattresses come with varying coil counts and wire gauges and varying configurations of both.  Some mattresses use more coils but thinner gauge wire while others use thicker wire but fewer coils.  Lower gauge numbers offer thicker wires, which in turn make a firmer mattress.  Thinner wires have higher gauge numbers, resulting in a softer mattress.  A good quality full size mattress has a wire gauge of between 12.75(more firm) and 15 (less firm).  A good mattress should have a minimum of 300 coils in a full size bed, 375 in a queen size and 450 in a king size.  Coil counts alone can be misleading, since two mattresses of equal coil count can have completely different characteristics such as gauge strength.  One specialist thinks coil counts are overrated and not a good indicator, but comfort is.
Hourglass-shaped springs aren't as durable in the long term, and may become too firm.
Continuous –coil springs are more durable and maintain their shape longer than hourglass springs.
Pocket springs are a good choice for couples because they move independently.
Pillow Tops:
Pillow tops can consist of foam, cotton or wool sewn onto the top of the mattress.  They usually add hundreds of dollars to the purchase price.  Another alternative is to buy an egg-crate foam which can be replaced easier than if it was apart of the mattress.  A lot of times a bed sags because of the pillow top not the springs in the mattress.
Thickness:
Experts think it's just a ploy to make the beds look more comfy.  Mattresses have gotten so thick that some people are complaining that they can't see their headboards.  Solution to this is a thinner headboard.
Box Springs:
One argument for box springs is that it saves wear on the mattress.  Another argument is newer mattresses are heavier than the mattresses of ten or 15 years ago.  Some manufacturers might void the warranty if mattress and box spring are not bought together.
Do you need those extra features?
Ticking and Quilting:
People often buy based on the looks in the store.  If you think of it, you are going to be putting on a sheet anyway.  Silk is no more durable than polyester.
No-Flip Designs: 
This means that there's block foam on one side inside of something you could sleep on.  This could be a problem if you get a stain or a rip on that side.  Most Manufacturers suggest flipping your mattress every three months or change of seasons.  One tip is after you are satisfied with the comfort of the mattress and you are not going to return it, put the Su, Sp, W, and F at each end to indicate where you flipped last.  Use the Headboard as the present season.
Warranties:
Almost any problem from normal use (which is all that the warranty is going to cover) will happen in the first month of use.  Ignore the 10 to 20 year coverage.  Just check to see what the store's return policy is.  Make sure there's a 30 or 60 day return policy.
A mattress review revealed the best mattress for couples is a Simmons Beautyrest line.  The Beautyrest line has perimeter edge support and pocket coils, which minimize the transfer of movement from one sleeping partner to the other.
Best mattress for singles or heavier individuals is the Sealy Posturepedic.  As with all innerspring mattresses, it will eventually sag and need replacement with normal use in eight to ten years, sometimes less.
Viscoelastic foam mattress such as Tempur-Pedic can provide excellent spinal support, allowing your hips and shoulders to sink into the bed while supporting your legs and waist.  Owners report that it takes some adjustment time.  Tempur-Pedic can feel too firm in cold weather (since the foam reacts to room temperature).  Other complaints include feeling "swallowed up" by the bed and that these mattresses trap body heat.  A chemical smell can also occur for days up to couple of weeks.  A cheaper alternative is an Isoform mattress made by Bergad.  The only problem is you can't buy it in stores, only online.
Air mattresses such as Sleep Number allow two people to adjust each side of the bed to their own preferences.  As with all mattresses, we read some complaints from owners that this bed is not as comfortable as expected, and that it is too expensive.